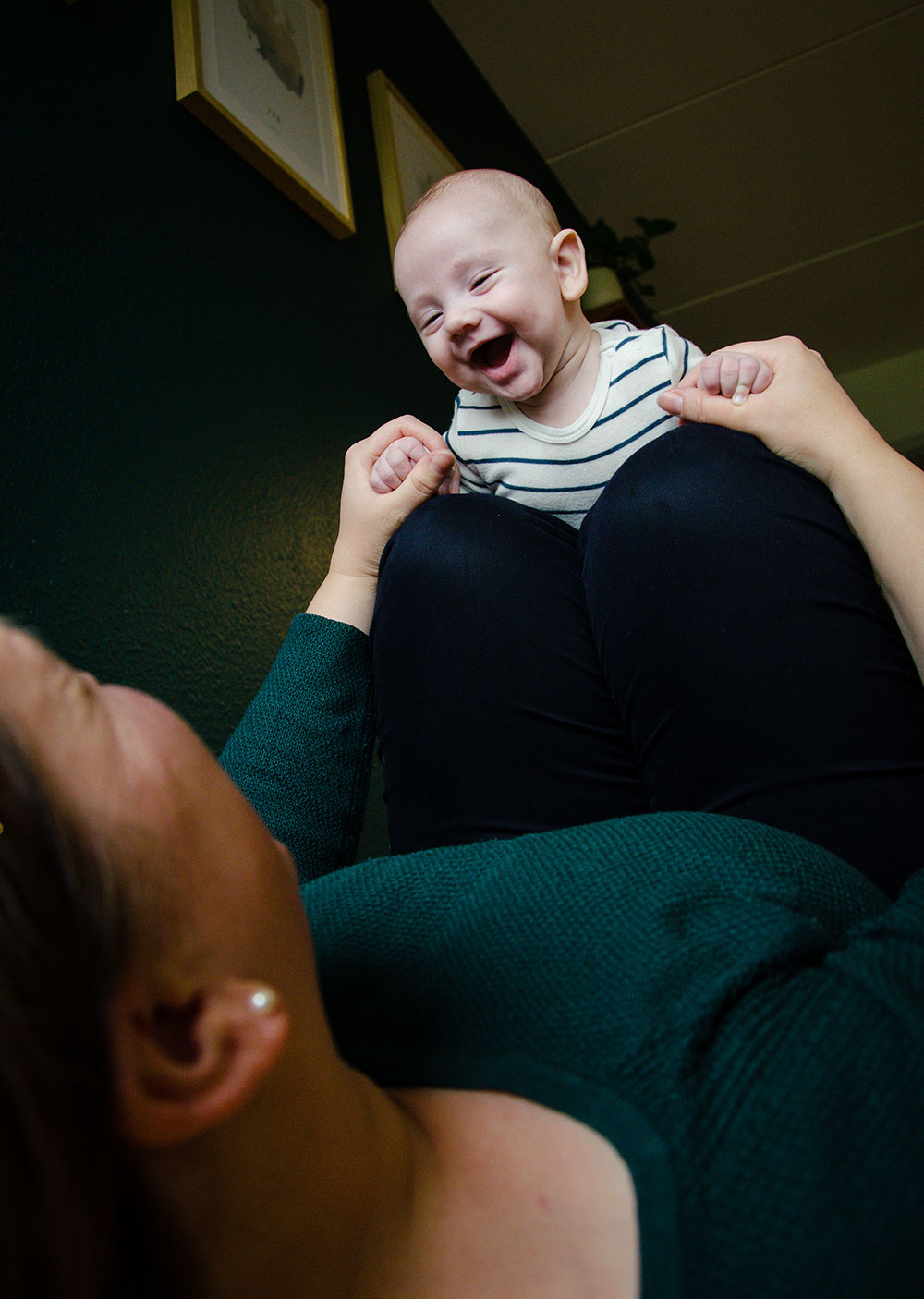 Motorik og leg hold i Århus – Så skal der leges!
Vi skal tumle med kroppen og bruge vores sanser. Vi skal have det sjovt og slappe af. Vi skal være vilde og rolige.
Babyer har rigtig godt af at bruge deres krop og sanser. Faktisk kan det have betydning helt op i voksenalderen, hvordan de har brugt deres krop. Kropsforståelsen skabes i barndommen ved at bruge kroppen; mærke hvor kroppen går til og hvad den kan bruges til.
Dette opleves især ved leg og kontraster i legen som fx vilde lege kontra rolige bevægelser eller faste tryk kontra blide strøg.
Som med min babymassage-undervisning, handler det om dig og din baby. Det handler om at skabe tilknytning og hyggeligt samvær. Derfor får du også gratis adgang til min online motorik og leg workshop, så du ikke skal stresse over, hvis baby pludselig vil spise eller sove.
Super dejlig barselsaktivitet, hvor du får lege- og sanseinspiration med hjem.
Vi slutter timen af med afslapning vha. lidt massage og nogle beroligende punkter. Dette sammenholdt med legen, kan hjælpe på dårlig søvn og motorisk uro, fordi babyerne får brugt kroppen og sanserne.
Priser:
Deltagelse i mit motorik og leg i Århus koster:
150kr for en times motorik og leg inkl. kaffe/the og adgang til mit store online motorik og leg univers med maaaange timers leg.
Hvis du ønsker mig ud i dit hjem, i din mødregruppe eller anden gruppe på maks 8 forældre, koster det:
Fra 1500kr for en times motorik og leg inkl. materialer og kørsel (tillæg uden for Aarhus kommune kan forekomme).